Homepage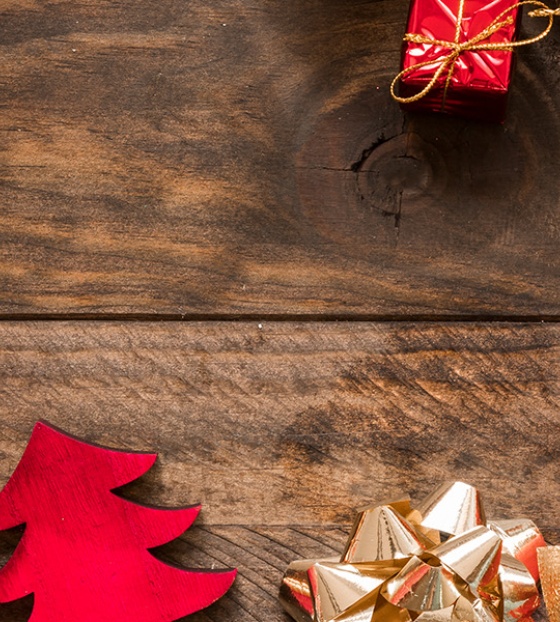 Life-changing gifts
Wish someone special a Merry Christmas and make a donation on their behalf. Each downloadable gift includes a message from Mary's Meals along with facts about our work to show how far your donation will go.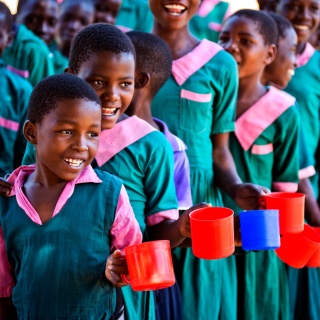 250 plates or mugs to help feed hungry children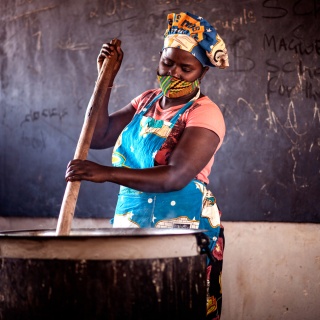 A cooking pot and stove for a school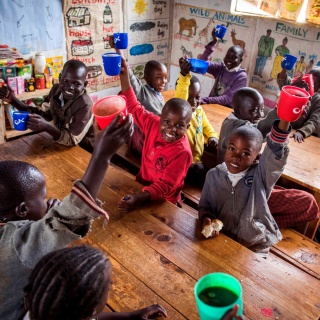 Feed a class of 27 for a school year
Latest news and updates
Find out more about our work, our people, and the children we serve.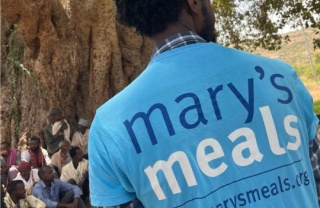 What we do
Mary's Meals serves nutritious school meals to children living in some of the world's poorest communities. The promise of a good meal brings hungry children into the classroom, giving them the energy to learn and hope for a better future.
We are already feeding 2,429,182 children every school day – and, together, we can reach the next hungry child waiting for Mary's Meals. It costs just €22 to feed a child for an entire school year.
Get involved
There are so many ways to bring hope to hungry children by getting involved with our work. Explore just some of the ways you can support this global mission below.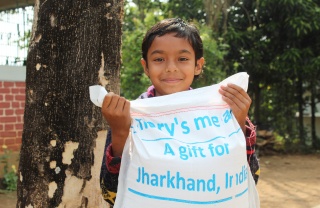 Volunteer
Become a Mary's Meals volunteer and learn new skills, meet new people and help us reach more hungry children with a nutritious meal at school.
Read more

about Volunteer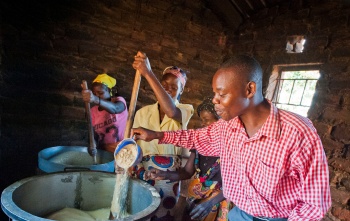 Become a regular giver
The Story of Mary's Meals continually grows thanks to the generosity of a community of supporters committed to regular donations. People who have chosen to play an active part in the change they want to see, people of hope, people like you.
Read more

about Become a regular giver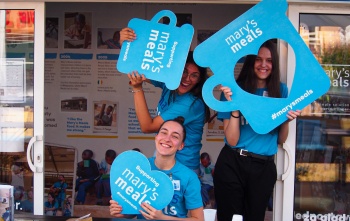 Fundraise
Fundraisers are a vital spark helping to keep Mary's Meals' light burning.

These tireless, generous people generate funds to put food on plates for vulnerable children across the globe every school day. Each of their efforts is inspirational – from a child with pocket money to donate to charity, to fundraising events involving entire communities. Your actions can make a real and lasting change to the lives of children living in some of the poorest countries in the world.
Read more

about Fundraise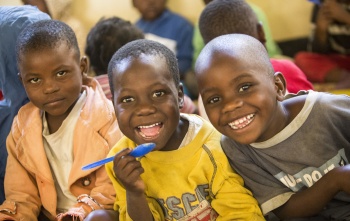 Little Acts, Big Difference
Little Acts, Big Difference is a youth programme – made up of six modules – that introduces the life-changing work of Mary's Meals and invites you to become a part of this vibrant global family.
Read more

about Little Acts, Big Difference
Where we work
Mary's Meals works in 18 countries across Africa, Asia, Latin America, and the Caribbean. Learn more about our school feeding programme and the challenges faced by the communities we serve.
It costs just €22 to feed a child for a whole school year.
Please give what you can today.
We're now serving
2,429,182
children every school day.
But more than 67 million primary school-age children are out of school around the world. Even for those attending school, hunger is one of the biggest barriers to concentration and learning.