Volunteer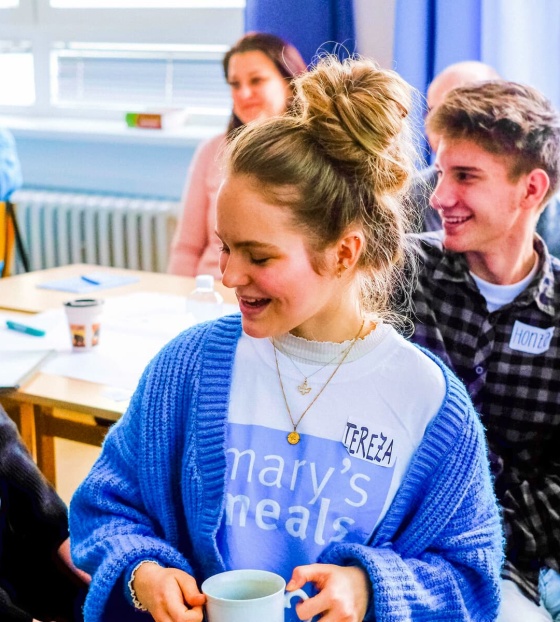 How you can help
You can assist teams in Ireland by raising awareness and funds to support our mission to end child hunger.
Whether it's organising fundraising events and starting conversations about our work, or using your skills to support Mary's Meals in a local office or remotely, there are many ways that you can help to bring hope to vulnerable children by volunteering your time.
Please note, we do not offer voluntary positions in the countries where we serve meals.
Keen to play your part?
Whether you're happiest in a group or comfortable working alone, you can tell our story and mobilise others to get involved with our work. Volunteers take on vital activities, such as giving talks; sharing social media posts; encouraging people towards our books and films; and organising or supporting fundraising events – big or small! We'd love you to help.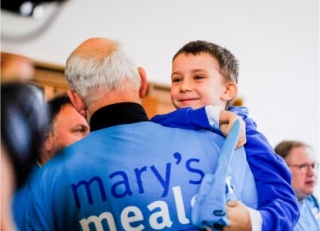 Have skills to share?
If you have particular skills or experience that could help strengthen our organisation, we'd love to hear from you. We've had valuable assistance from talented individuals across a range of disciplines and our needs are constantly evolving. If you don't see a match within our current opportunities, feel free to get in touch.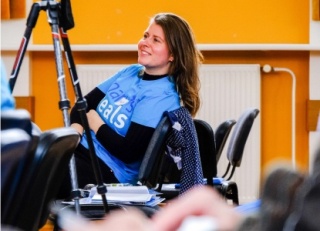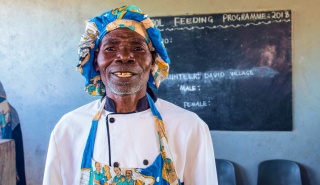 Volunteering overseas
Please note, while we rely on local volunteer cooks to ensure children receive much-needed meals every school day, we cannot offer opportunities to volunteer in the countries where our meals are served.
Mary's Meals is owned and run by local communities, and this is a very deliberate feature of our working model. Our experience is that equal, trusting partnerships between schools, communities and Mary's Meals are essential to underpin effective school feeding operations and community commitment is key to the long-term success and sustainability of our programme.
You may also be interested in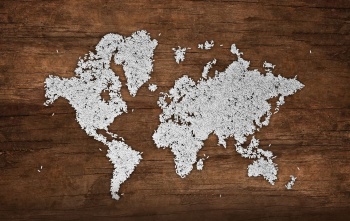 Where We Work
Mary's Meals works in countries across Africa, Asia, Latin America, and the Caribbean. Thanks to the generosity of our supporters, we are successfully feeding more than 2 million children every school day.
Read more

about Where We Work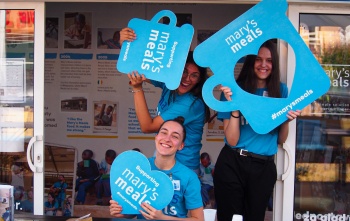 Fundraise
Fundraisers are a vital spark helping to keep Mary's Meals' light burning.

These tireless, generous people generate funds to put food on plates for vulnerable children across the globe every school day. Each of their efforts is inspirational – from a child with pocket money to donate to charity, to fundraising events involving entire communities. Your actions can make a real and lasting change to the lives of children living in some of the poorest countries in the world.
Read more

about Fundraise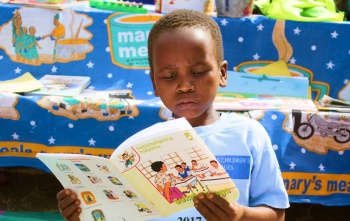 News
All the latest news and stories about our life-changing work across the world.
Read more

about News