Our People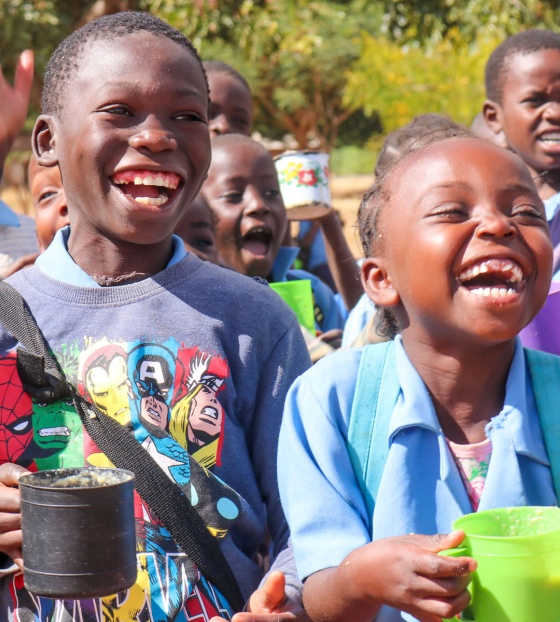 Meet the Founder
Magnus MacFarlane-Barrow
Magnus MacFarlane-Barrow is the Founder and Global CEO of Mary's Meals, a charity which provides a daily meal for more than 2 million of the world's poorest children in their place of education. Find out where the charity started, and why in 1992 Magnus quit his job and embarked on this astonishing journey.
Read more

about Magnus MacFarlane-Barrow
Meet our International Board of Directors
Bert Main (Chair)
Having worked in the Financial Services sector for over 30 years, Bert joined Mary's Meals International in July 2018 with a specific remit to develop the global network of international fundraising organisations. 
He joined the Board of Mary's Meals Ireland in October 2021. Bert was fortunate to work closely with volunteer fundraisers in over 20 countries during his time at Mary's Meals International and he was also able to visit Zambia to experience first-hand the impact of the feeding programme there. 
In his spare time Bert enjoys watching football, playing golf and walking.
Patricia Friel (Executive Director and Company Secretary)
Before joining Mary's Meals Ireland as Executive Director in January of 2020, Patricia was a Mary's Meals volunteer in Donegal from 2013 and also served as a Board member from 2018 to 2020.
Patricia worked for Junior Achievement Ireland for over twelve years promoting STEM and enterprise education in primary and secondary schools in the border counties.
She spent six years working in Pramerica Systems Ireland, leading their Corporate Technology help desk.
In 2022, Patricia took part in Sara Kyne's "People for Others" portrait exhibition which has been displayed in both Galway Cathedral and Knock Museum.
Patricia still volunteers for Mary's Meals but now in West Cavan, where she is married to Joseph, though she remains a proud Donegal woman.
Reverend Fr Eamonn Kelly
Fr Eamonn is the Parish Priest of Raphoe in Co Donegal. He joined the priesthood later than some, after spending a number of years as a barman.
He is an active member of the Mary's Meals Letterkenny supporters group, which works hard to raise awareness of and vital funds for our school feeding programmes.
Fr Eamonn is originally from Frosses in County Donegal. He has had several books published, including a collection of short stories called Mercy at Work, with all money from its sale going to Mary's Meals.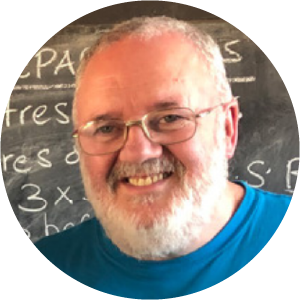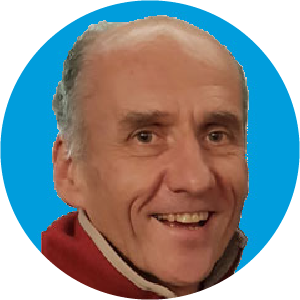 Paul Galvin
Paul retired from the Men's fashion business in 2017 after 40 years with Galvin Tullamore. 
He's had an interest in the Developing World for almost 20 years and has travelled at various times with the charities Goal and Self Help Africa to Calcutta, Ethiopia, Eritrea, Uganda, Kenya, Zambia & Malawi. He is an active member of Mary's Meals Offaly since it was founded in May 2019. 
Paul feels that the motto FOOD+SCHOOL=HOPE sums up perfectly what it's all about to take this generation of children out of the cycle of poverty for good.
Deirdre Rudden (Kenny)
Deirdre is a solicitor, not currently practicing. She started out in Mason Hayes and Curren and then spent 7 years in the property department of O'Donnell Sweeney. From there, Deirdre joined Seales Fagan Kenny solicitors as partner.
She has advised many start up charities including Community Cenacolo; Quantum Universal (Worldpriest); Almas (Children affected by AIDS and poverty worldwide) among others.
Deirdre was awarded a first class honours, Master's Degree in Theology from Mater Dei ( DCU) in 2014, with the thesis theme, "On Charity and Justice, the writings of Benedict XVI and his contribution to Catholic Social Teaching."
Patricia Brandon
Patricia joined the Board as she wanted to use her knowledge and experience within an organisation that is aligned to her core values. Mary's Meals definitely ticked that box; feeding hungry children in their place of education.
CPA qualified professional with over 35 years' experience in finance covering a wide range of industries including, more recently, 10 years with Junior Achievement Ireland; a not-for-profit organisation that brings entrepreneurial skills into the classroom.
A Dub originally, Patricia has been living in Cavan for over 20 years, is married to Henry with two grown up daughters and a dog named Jazz. Immersed in the local community, she is part of the Killygarry running club (5k max), in a local book club and enjoys the outdoors and an occasional ramble up Cuilcagh.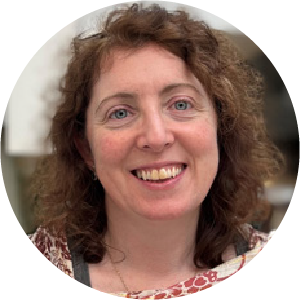 Caoimhe McCabe
Caoimhe is a primary school teacher from Cavan where she has been teaching for the last 14 years. She has a keen interest in the area of special education and has spent most of her teaching career working in that area. She is also passionate about mental health interventions among children and is currently training as a play therapist.
Caoimhe has volunteered with charities at home and in Bosnia and is passionate about the work of Mary's Meals and, in particular, its significant impact on access to education and the educational attainment of children in vulnerable communities –all through the simple provision of a daily meal. She feels humbled and privileged to be able to be a Board member of Mary's Meals Ireland.
Arthur Coary
Arthur retired from AXA Insurance in 2020 after 42 years service. His last role was an Operational Manager in Dublin, responsible for Premises & Facilities on the island of Ireland.
Arthur lives in Dublin and is married to Noreen.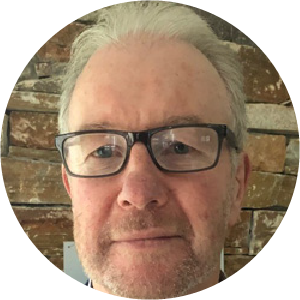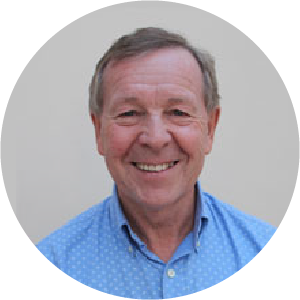 Jimmy Murphy
Jimmy is a member of the Mary's Meals Dublin supporter group. He is a chartered accountant and executive life coach.
He completed two terms as managing partner at Grant Thornton, the prominent professional services firm where he gained extensive experience as audit engagement partner on companies listed on the Irish, UK and US stock exchanges.
He has significant experience in the area of corporate governance procedures and processes. He is a member of the Council of the Institute of Directors in Ireland, a member of the Dublin Chamber of Commerce and the Association of Coaching in Ireland.
We're now serving
2,429,182
children every school day.
But more than 67 million primary school-age children are out of school around the world. Even for those attending school, hunger is one of the biggest barriers to concentration and learning.