Food Changes the Story: Alinafe's Story
A young Malawian journalist shares the moment life changed for her and the incredible influence daily school meals had on changing her story.
Published on
Porridge brought something new in me to life. It drove me to be someone, and that spirit is still in me today!
Growing up in a small semi-urban township near the Malawian capital, Blantyre, Alinafe recalls life not being easy as her family were poor, and she would go to school on an empty stomach making it difficult to concentrate in class as she would always get distracted by the grumbling of her empty stomach.
However, with the power of porridge, Alinafe was able to change her story...
Porridge is helping young children change the story in Malawi.
It was 2 August 2007 when Alinafe's head teacher announced at assembly the joyful news that they would soon be receiving Mary's Meals. At that moment, the air filled with whistle and song as this marked the beginning of a new chapter for Alinafe and her 3,500 classmates at Zingwangwa Primary as they would no longer be hungry at school. 
"The impact of Mary's Meals was tremendous! Enrolment increased and there were a lot of new faces in the school. Nobody wanted to miss out on the porridge. My parents would always make sure that I had my cup and spoon with me when I left for school each morning. Before I had been absent due to hunger. Now I became more active and attentive in class. I became one of the top students and was selected for a place at Ekwendeni Girls Secondary School". 
"The promise of food at school has really benefited children in Malawi. Porridge helps them to stay in class and realise their potential. One of my friends is now in her final year at the university of agriculture and another is an accountant."
In 2015 Alinafe enrolled as a student at the Malawi Institute of Journalism, and today she is a journalist at Yoneco FM, a youth radio station where she can be a voice for the voiceless. Alinafe has no doubt her passion for helping children was sparked when Mary's Meals helped her. 
With your continued support, daily meals are helping change the story of 1,838,859 children every day.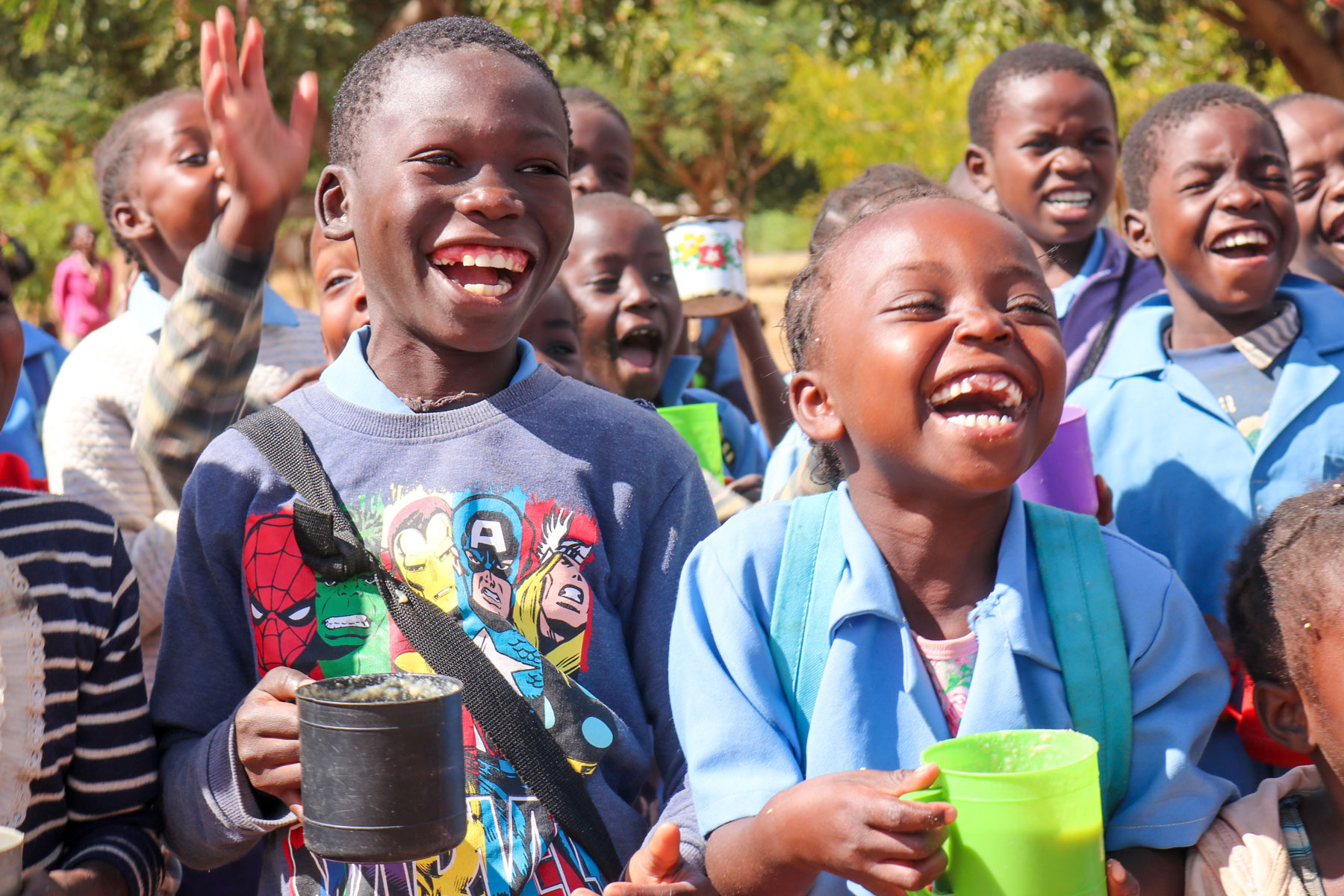 Food Changes the Story
Help us reach the next child waiting.