The faces and voices of Christmas in Liberia
For many in the West African nation, Christmas is celebrated with special songs, greetings, and mixed feelings about the holiday.
Published on
In 1989, Christmas Eve marked the start of the civil war in Liberia. The brutal conflict, that killed more than a quarter of a million people, finally ended in 2003 but will be forever marked in the memories of its people. As time has marched on, the strength of the human spirit has endured and, with each new passing year, the wartime sorrows are melding with returned celebrations and new, better memories.
In Liberia since 1973, Father Garry Jenkins is responsible for the bringing of Mary's Meals to the struggling nation. After disarmament, he reopened St Dominic's school in Bomi County with 400 disarmed fighters and 350 young people from displaced camps. He contacted Mary's Meals with an urgent appeal for help that has now grown to serve meals across 613 schools, feeding 144,208 children.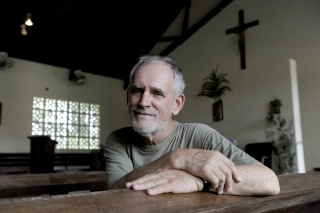 Father Garry feels that the spirit of the season can particularly be felt in the church during a heartfelt rendition of Joy to the World. He tells us that New Year's Eve is celebrated with Midnight Mass and it's considered an important tradition to be inside the church at the stroke of midnight. Father Garry will travel to Robersport, accompanied by parishioners, to walk along the beach this festive season and bless the canoes and fishing tackle for the coming year.
Sr. Mary Laurene, a sister of the Bernadine Order, describes in vivid detail a typical Liberian Christmas: "Often, before Advent begins - four weeks before Christmas, Christmas songs are heard on the airwaves. These include Irving Berlin's White Christmas and sometimes Liberia's own home-grown carol, A Green, Green Christmas by Malinda Jackson Parker.
"'My Christmas on you' can be heard from so many mouths as the joyous spirit intensifies. For many Liberian children, the focus is on, 'What shall I wear?' For adults and children alike, 'What shall we eat?'
She continues: "Christmas Day beach parties have become the order of the day, not only for families and friends, but also for organisations, ministries and clubs situated particularly in the capital and its suburbs.  
Sr. Mary goes on to say: "Away from the city center, Ol' Man Bayker is the star. Disguised by a face mask, he and his little band of singers and drummers patrol the neighbourhoods. He dances energetically for anyone who will watch, and they then offer him a few dollars. With the collected donations over several weeks before Christmas Day, a "country cook" or picnic is enjoyed by the group shortly thereafter.
She adds: "However, what everyone craves at Christmas is a decent meal. Some enjoy it with all the trappings. Others forage in vain to satisfy their hunger."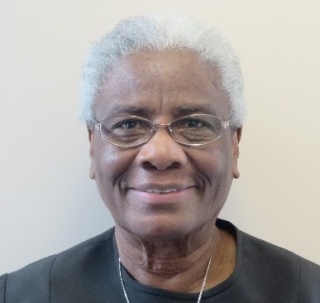 Bishop Andrew Karnley of Cape Palmas, a small rocky peninsula in the south-eastern region of Liberia, holds a special ritual every Christmas Eve for his diocese. They honour the memory of all the victims of the civil war with a single lighted candle for each year since 1989, and red flower petals shaped as a cross.
He says: "A moment of silence is observed while the candles are being lit at the start of the Christmas Eve Mass in the Cathedral in Cape Palmas. A prayer for eternal rest for the dead is said. The symbolism of the red petals is blood and death; the cross stands for the agony and suffering of Calvary that Liberia went through for fourteen years; and the lighted candles represent the light of peace conquering the darkness of violence and war and the hope of the resurrection."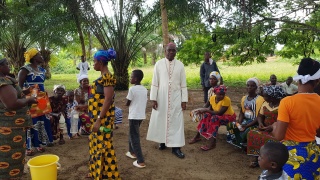 Bishop Karnley adds: "It is no surprise that Christmas each year evokes memories of the murder and mayhem that held sway in the country from 1989 to 2003. These painful memories that come at Christmas reinforce the need to work for a more just and peaceful Liberia. It is a time to also honour and appreciate the sacrifice and commitment of all those who worked for peace and cared for their suffering brothers and sisters. Christmas is a reminder to us that we should always treasure the gifts of peace and life."
He continues: "I will add a prayer for peace this Christmas Eve."