Providing A Safe Space For Women
This International Women's Day, we meet the women working as 'agents of change' in Lebanon
Published on
Gender determines people's experience of life and in the some of the environments where our meals are served to children, women often have unique challenges to overcome.
We work with our partner organisation, Dorcas, to deliver school feeding in Lebanon and Syria. In both countries, women specifically face severe challenges, which are only compounded by other factors, such as disability, ethnicity, health, religion, or vulnerability as a result of poverty or conflict.
Central to the work of Dorcas is providing support to marginalised groups and the expertise of the team goes far beyond the provision of school meals. In Dorcas' community centres and schools (where the organisation delivers both its educational programmes and our school feeding programme), boys and girls from different backgrounds play together, breaking down barriers and bringing together communities that may otherwise not mix.
We spoke with Social Worker Jennifer Roumieh and Programme Coordinator Isabelle Saade, who work at one of Dorcas' community centres in Lebanon. Watch their interview to find out more about how they're working as 'agents of change' and the initiatives they operate to protect women and children.
Serving and empowering the most vulnerable
In Lebanon, our school feeding programme not only encourages boys and girls to come together at school, but it also creates opportunities for women to grow and flourish.
Lebanon has the fourth largest refugee population in the world. In overcrowded refugee camps and impoverished communities, the safety and wellbeing of women and children are in constant jeopardy because of threats including early marriage, forced labour and abduction.
Our meals are served to children living in areas around the country's capital, Beirut, where there is a large refugee population. Lebanese children attend lessons alongside Syrian refugee children and mothers from both communities volunteer to prepare the meals, helping to diffuse tensions and build relationships.
Beyond serving our meals to more than 1,000 children, Dorcas educates children on social issues and organises group conversations and training sessions with the aim of promoting equality. These sessions have a focus on intergenerational activities and global celebrations – such as International Women's Day – in a bid to remove obstacles, promote tolerance and reject stereotypes.
Employment is another focus of their work. With the support of Dorcas, women can become volunteers to prepare our meals, drive buses to enable rural boys and girls to participate in their activities and be trained as social workers to help educate boys and girls on key issues, such as women's rights. This is particularly beneficial for female refugees who are very susceptible to discrimination in the workplace because of their status and gender. As well as being forced to leave their homes and livelihoods behind, refugees can also lose their rights and freedoms while struggling to shield their children from a similar fate, which often causes distress and feelings of hopelessness.
Rebuilding the future together
The provision of a nutritious meal at school while children learn is vital in a country with scarce employment opportunities, unrest and a collapsed economy, where it does not take much to plunge a family into poverty. Life in Lebanon and Syria is perilous for many families living in poor conditions and battling rising inflation. Together with Dorcas, we are helping to build resilience among vulnerable communities and, with the help of dedicated volunteers from within those communities, our partnership will continue to provide hope in the form of vital school meals to children across Lebanon and Syria.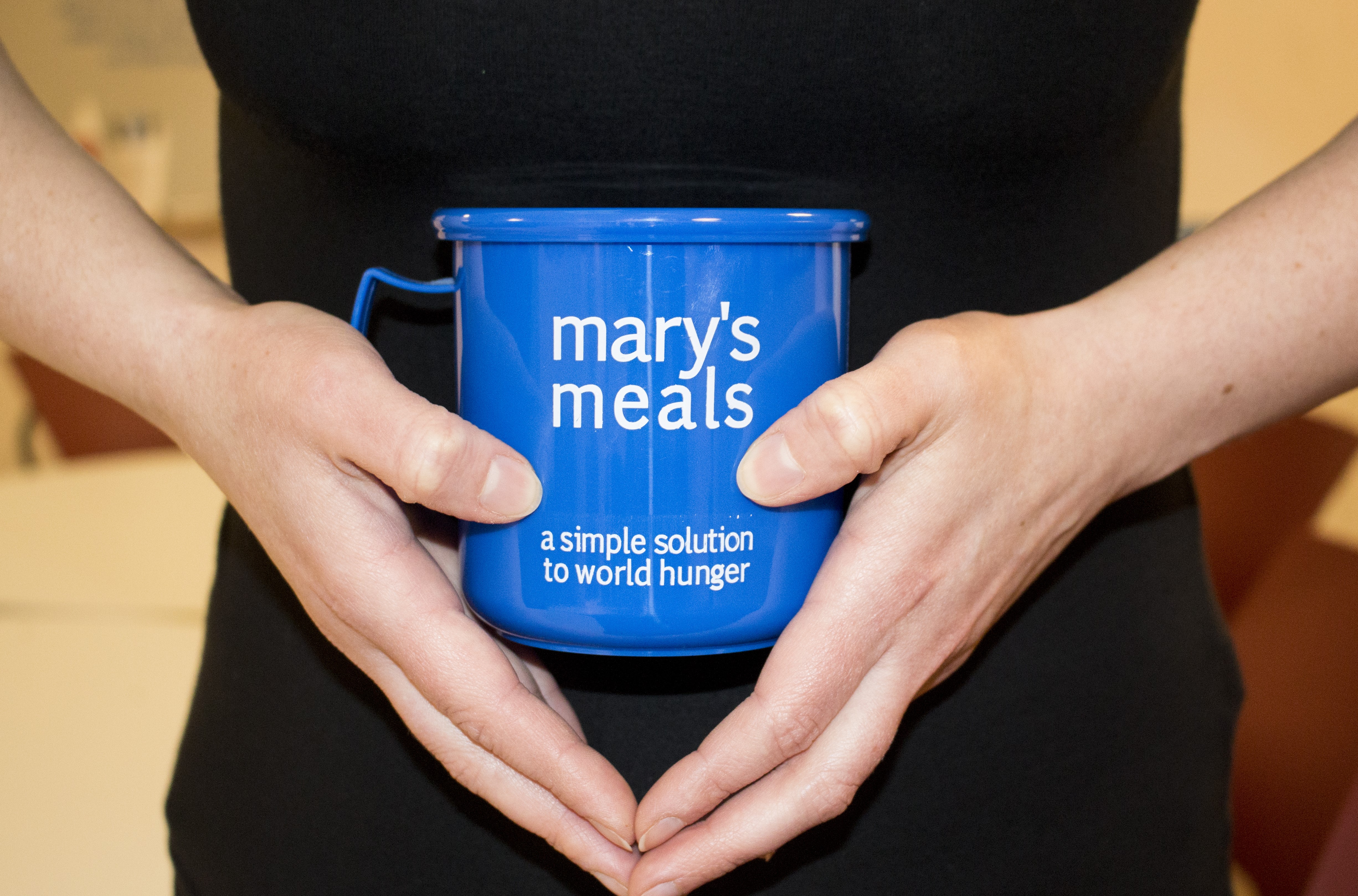 Together we can make a difference