GIVE: Charity and the Art of Living Generously
Our founder Magnus MacFarlane-Barrow's new book, GIVE, is on sale now!
Published on
In the book, Magnus issues a heartfelt plea for a better understanding of true charity and the positive role this can play in our lives, while refusing to shy away from the difficult questions and criticisms facing charities today.
GIVE is available to order now, online and in all major bookstores.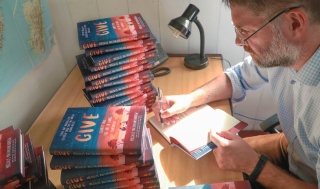 Magnus said: "This is a book that challenges various stereotypes about charity and aid and grapples with questions around the current identity crisis that organised charity faces.
"It signposts a personal journey that might sometimes be a little bit uncomfortable and not without risk, but leads to a life of deeper joy with a greater sense of purpose and meaning."
In the book, Magnus draws on almost 30 years of experience in the charity sector to examine the role of philanthropy in today's world; celebrating the innate goodness of people and exploring how acts of charity can enrich the lives of those giving as much as those receiving.
We tend to feel a little stab of joy when we share something; and the idea of a hungry child now eating because of our gifts makes us happy. But some of the more profound changes take longer to appear for the giver and the receiver too. And some of them are all the more wonderful because they were not foreseen.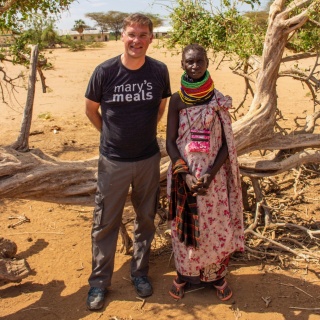 Proceeds from the sale of Magnus' new book will go towards Mary's Meals and other charities. Order your copy of GIVE today and help bring hope to hungry children around the world.